So Top Gear (a humorous entertainment show that some hapless morons confuse for a serious car programme) did a segment on electric cars, and a lot of people are very upset about it. (Exhibit A, exhibit B)
"Big, mean Top Gear," they say, "they always pick on electric cars! The segment wasn't fair! It made electric cars look bad!"
No, you whiney little twats, Top Gear didn't make electric cars look bad. Electric cars do a spectacular job at sucking all on their own, they don't need Top Gear's infantile humour to make them look bad.
Because, right now, in the UK, electric cars only make sense if you live in a big city and have shitloads of money. Let me explain:
Electric cars have a range of, at most, 100 miles. Which makes them ideal city cars.
Charge stations for electric cars are present mainly in big cities.
That means that electric cars are not much use if you live in the country or venture out there much.
Electric cars are about twice as expensive as their combustion-engine counterparts.
If you own an electric car and you do want to venture out more than 100 miles without having to plan your trip around charge stations and nearby hotels (because charging an electric car takes time), you're better off taking public transport.
Public transport in the UK is ridiculously, mind-bogglingly expensive.
All these factors combined means that rich inner city toffs are the only sensible demographic for electric cars. And guess who's doing the complaining about Top Gear's 'misleading' electric car segment? Exactly.
The simple fact is that currently, as things stand, electric cars are not a valid alternative for cars with internal combustion engines. Electric cars only work in a limited amount of transport scenarios, and in nearly all of those public transport is probably a better option anyway (if only marginally cheaper).
The 'controversial' Top Gear segment in question contains no lies and no falsehoods. A few self-righteous environmental campaigners have taken it upon themselves to create a huge fuss about the whole thing (makes you wonder exactly who has an agenda here, doesn't it?), but the facts cannot be changed.
On top of that, has anyone ever wondered where all that electricity powering those electric cars actually comes from?
So – instead of trying to re-invent motoring, create a whole new transport infrastructure to facilitate those grossly inadequate electrical machines, and generally keep on ruining the environment whilst generating all this electricity – why don't we just skip the electric car phase all together and instead focus our energy (pun intended) on the thing that will really take transport in to the next century, something that doesn't require us to radically change the way we approach transport, something that will literally never run out and will power humankind for all eternity?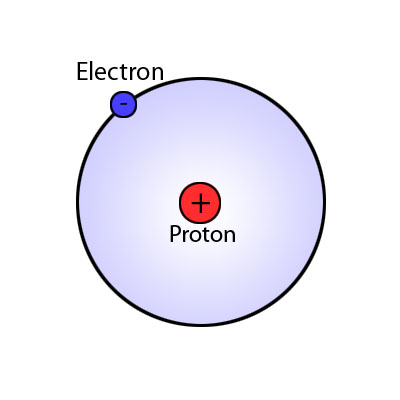 Right.