Author: Adamus
13 Jun 2008
Author: Adamus
27 May 2008
This is so very, very true…. Although in my case it's been 13 years.
(Via Acidfreaky)
Author: Adamus
19 May 2008
When my colleague asked me the other day what other office supplies I'd like to have, I jokingly said I really needed a red stapler.
Today a small package arrived, containing a red stapler. It's mine. All mine! Mwhahahahaaa!
Author: Adamus
9 May 2008
If you aren't aware of the lolcat-phenomenon you haven't been online much the past few years. I come across some pretty lame lolcat pictures now and then, and genuinely funny stuff is rare these days.
This one, however, made me laugh uncontrollably for a good fifteen minutes. I'm still giggling as I type this.
Maybe it's my science-oriented geekness that makes this funny to me.
Author: Adamus
11 Feb 2008
In light of my recent iPhone features crackdown, I found this to be utterly hilarious. Click the image for the full version.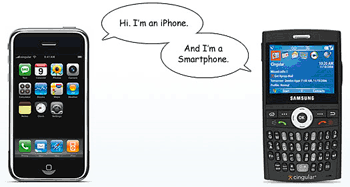 (Via Whirlpool.net.au)
Author: Adamus
13 Sep 2007
One of the best-constructed pranks of the year: Marry Our Daughter.
Author: Adamus
12 Sep 2007
Sheer brilliance. Be sure to read the comments for additional hilarity.